My band, the simple answer is they're a bunch of friends of mine. The complicated answer, is still they're a bunch of friends of mine. Who live someplace else. Less said the better, you wouldn't believe me. We have a "homepage", but it's more simply 'the other page that nobody goes to' and that would be,
Jesus Oldman at bandcamp with no mosquito repellent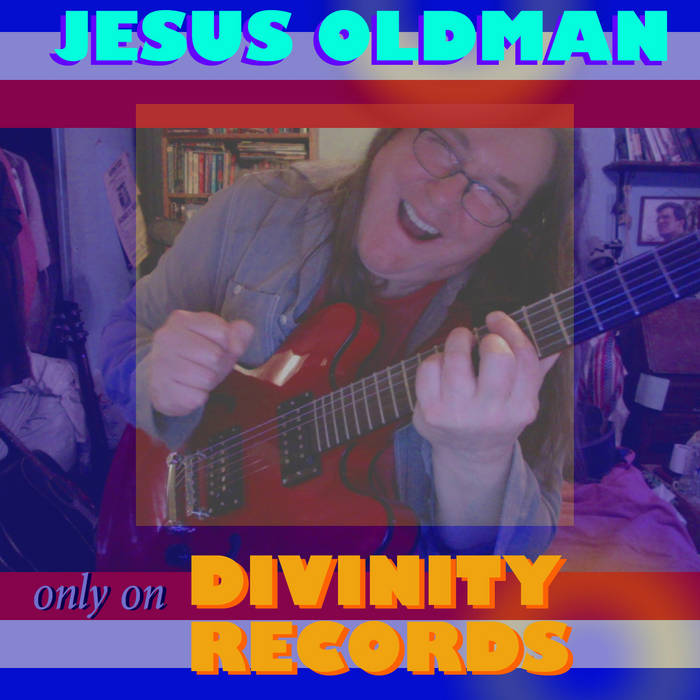 Yes, that is the thing I previously called, 'homepage', it is at bandcamp.com I now think of here, SoundClick, as my true "Home Page"... as "JESUS OLDMAN HEADQUARTERS", ...bandcamp simply was chronologically earlier, so yes, there are a few Jesus Oldman albums there, that are not here... that having been said... Curiously enough, no one goes there, even though, there are actually a couple more Jesus Oldman albums there, than are here (as that site came first)... but actually, I now consider SoundClick, My Real Musical Home... My real Home Page... SoundClick, IS, Jesus Oldman Headquarters... Why? People actually listen to my music here, I am happy about this. So....
Band/artist history
We grew instruments and began making a noise, eventually we refined this noise into what you hear now.
Have you performed in front of an audience?
Any special memories? ...my most special memories are when I visit my Tatiana. Have I ever performed in front of an audience... yes, many times, most memorably, in 1985, leading the back up band for Tiny Tim (anyone remember him?) ... it was spur of the moment, Tim had shown up with no band, the promoter begged us to do it, the band was silent, all eyes turned to me, I said 'okay, sure'... Tim did not rehearse with us, nor did he tell us what songs he was going to play... most of his repertoire was actually standards---from the nineteenth century---none of us knew them! I however had the best ears in the band, so I told them all to 'just follow me'... I followed what Tiny Tim played, the band followed me. That was the first time anyone asked me for my autograph.
Your musical influences
I am influenced by her, her every sound, her every move. She is Love. Love is Music. Ideally I think this is so. I know, some people involve influences other than love, or than music for that matter. But I see music, as very love related, involving melody, because melody is the language of the heart...
What equipment do you use?
any and everything, I'm that way... honestly? Poor boy stuff... you'd be amazed at everything I can do with almost nothing.
Anything else?
I love you Tatiana. Yours, Jesus