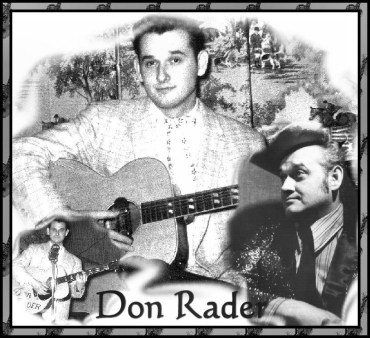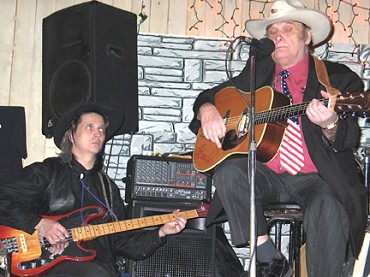 Scott Campbell & Don Rader
DETROIT'S FIRST ROCKABILLY STAR!
Don Rader was Detroit's first rock & roll star, playing barn dances as a teenager and releasing "Rock & Roll Grandpap" in 1956 on Fortune Records, the first rock & roll record to come from that pioneering Detroit record label. Later, Dick Clark's "American Bandstand" played Don's music on national TV. Don moved to Chicago, played all the top clubs, hosted his own TV show in Orlando, Florida, and scored a country hit recorded in Nashville in 1967, "Goodbye, I Hate To See You Go". Don performed continuously for the past 50 years. His European "Best Of" CD sold out and an American version is in the works. Don left this world on the night of the 4th Of July after years of heart trouble that began in childhood. A tribute to Don was held April 20 at the State Theater, Detroit featuring JOHNNY BEE (MITCH RYDER/DETROIT WHEELS, THE ROCKETS), JIMMIE BONES (KID ROCK BAND),AND SCOTT CAMPBELL.
Have you performed in front of an audience?
Don played everywhere from The Grand Ol' Opry in Nashville to top nightclubs and state fairs across America. He was playing a benefit for a sick musician when he heard a voice from behind say "may I borrow your guitar, Mr. Rader?" He turned around to see Johnny Cash smiling at him. Don said "You're Johnny Cash! You don't know who I am!" "I most certainly do," replied Cash. Don was very honored that Johnny borrowed his guitar for a couple of songs for the benefit and treated Don as a friend and an equal.
Your musical influences
Hank Williams, The Carter Family.
What equipment do you use?
Epiphone EJ200 acoustic guitar, Campbell "Don Rader Model" electric guitar.
Anything else?
"Don Rader had a great voice. We hate to see him go."
Roger (Jim) McGuinn, lead singer and guitarist, The Byrds
Click here
to read Don Rader's obituary in the Oakland Press; written by rock writer Gary Graff.
Click here
to read Don Rader's obituary in the Detroit Free Press.